Safety Program & On-Staff Safety Personnel
Fleming takes safety seriously- for our employees, customers, and agents. That's why we adhere to stringent compliance requirements and construction safety regulations. Our full-time safety staff includes a Safety Manager and a Safety Director who perform pre-construction assessments of evident safety hazards on jobsites as well as any job-specific safety information. Our safety team reviews details of the scope of work being done, ensures all Fleming procedures and safety standards are followed daily, regularly visits project sites to ensure safety and job site security, and addresses all concerns regarding procedures and safety every single day.
We conduct regular safety meetings – and we've mandated them in our company policies and guidelines – and we provide top-of-the-line Personal Protective Equipment for all of our construction projects regardless of whether or not they are required by the client or property owner. This ensures that Fleming provides the safest job possible for our clientele. We firmly believe that Safety First is more than a slogan – it's a commitment we make to our clients, team members, and partners.
When you hire the Fleming Companies for any job – big or small – you can rest assured that our safety and yours are the top priority.
Personnel Certifications
On-Staff Safety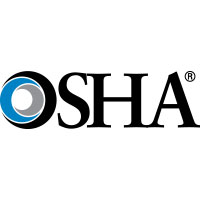 OSHA 10 Trainer
Construction Outreach Trainer
OSHA 30 Trainer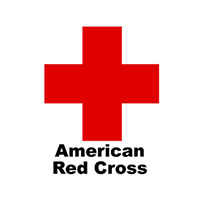 Red Cross Certified CPR Trainer

Red Cross AED Instructor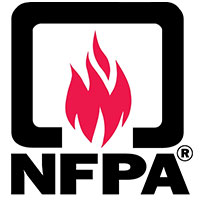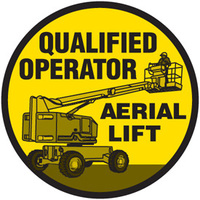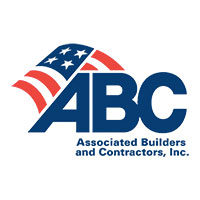 Serves on ABC Safety Council
Monthly Safety Meetings
Mandatory monthly safety meetings are held for all field staff to address general construction and job site safety protocols. Each month, we provide industry-leading training on specialized hazard and risk mitigation topics such as lockout/tagout, confined spaces, ladder safety, excavation/trenching, fall protection, assured grounding programs, man-lifts, hand and power tools, heat stress, arc flash awareness, and more.
 These topics – and our general safety meetings – are tailored to our current projects to ensure that field staff are receiving relevant and timely information to reduce risks and keep our team safe and healthy. Every month, we address topics such as cord and damage inspection, GFCI protection, ladder inspection, fall protection, Personal Protective Equipment maintenance and use, near misses and current risk management, and more.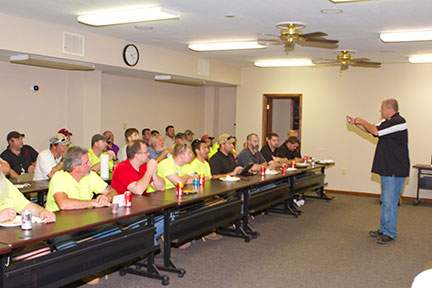 Our safety and safety training programs are led by certified staff members on a dedicated team. Their focus is on equipping our field staff with the education and tools needed to ensure a safe, productive, and efficient workforce so we can provide the best service possible for our clients. When you partner with Fleming, you benefit from these safety experts on your job site and the highly-trained staff they support.
Safety is an ongoing commitment - and ensuring the health and safety of our team members and clients is our foremost priority. The COVID-19 health and economic crisis has presented new challenges, but our team is prepared to continue operating at the highest standards. Protecting our staff - and our customers - means safeguarding their health and wellness, too.... Learn More
We've taken all recommended precautions to safeguard against COVID-19 infection and the spread of illness on our job sites and in our office spaces. When our team is on location at your business or property, you can expect to find us with the correct Personal Protective Equipment for the job and to be in compliance with Personal Protective Equipment recommended by the CDC and local health authorities.
All employees are equipped with masks and have been trained in social distancing. We make all efforts to separate our employees when riding in vehicles. Disinfecting wipes are provided for all cleaning needs. Illnesses are monitored and quarantined quickly.
While the overwhelming majority of our work is performed in person, we are also available to meet and consult virtually whenever possible. We are committed to managing health and wellness concerns with the same attention to detail as we do physical and environmental safety. You can count on Fleming – even in these uncertain times – to live out our core values and provide excellent service and top-notch quality on every job or project.